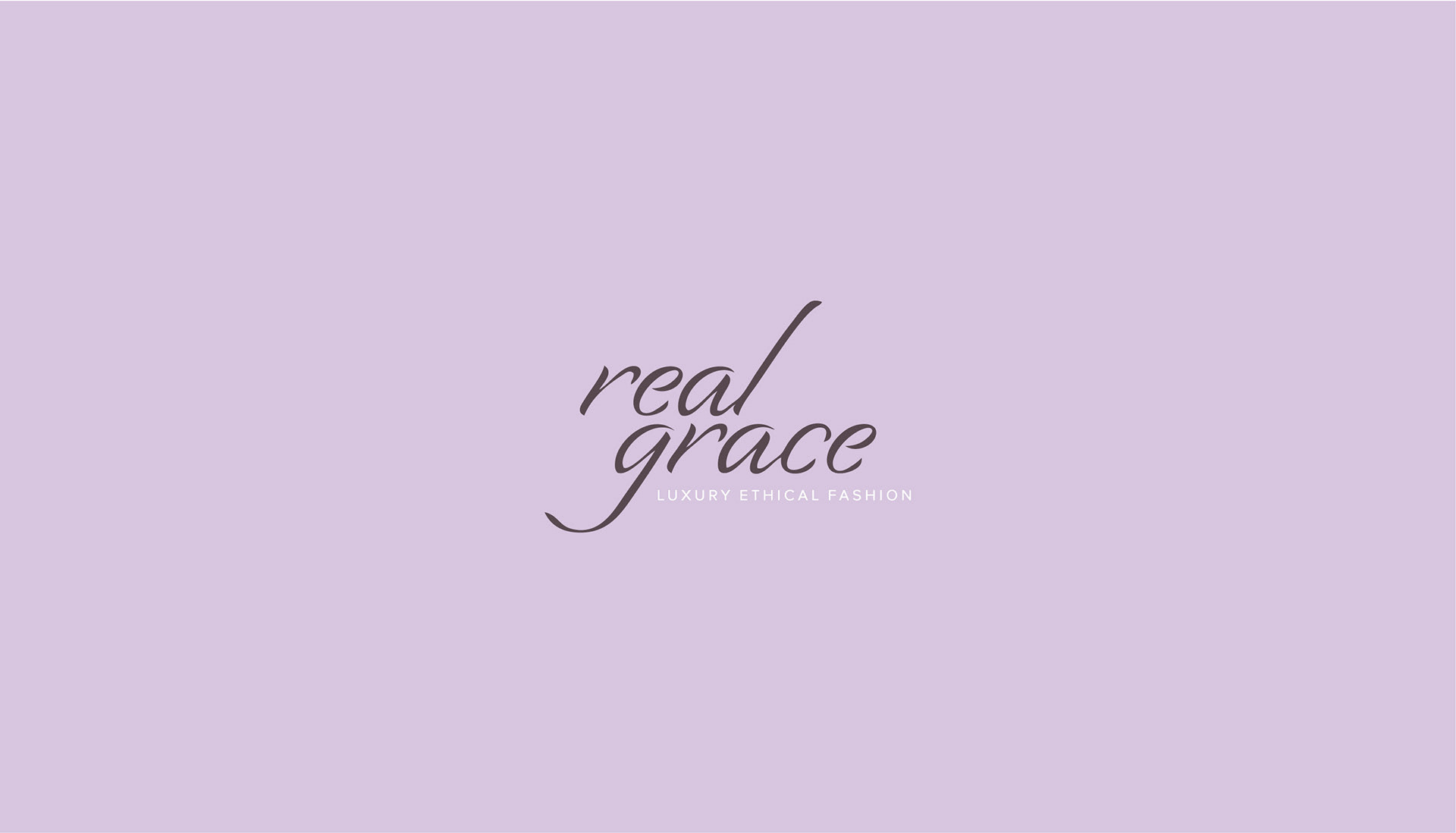 This project beautifully illustrates why I love what I do. Jane came to me wanting a website to sell her clothes. She left with an e-commerce website
realgrace.co.uk
that perfectly presents her products, plus a brand that elegantly communicates her ethical values and sense of style.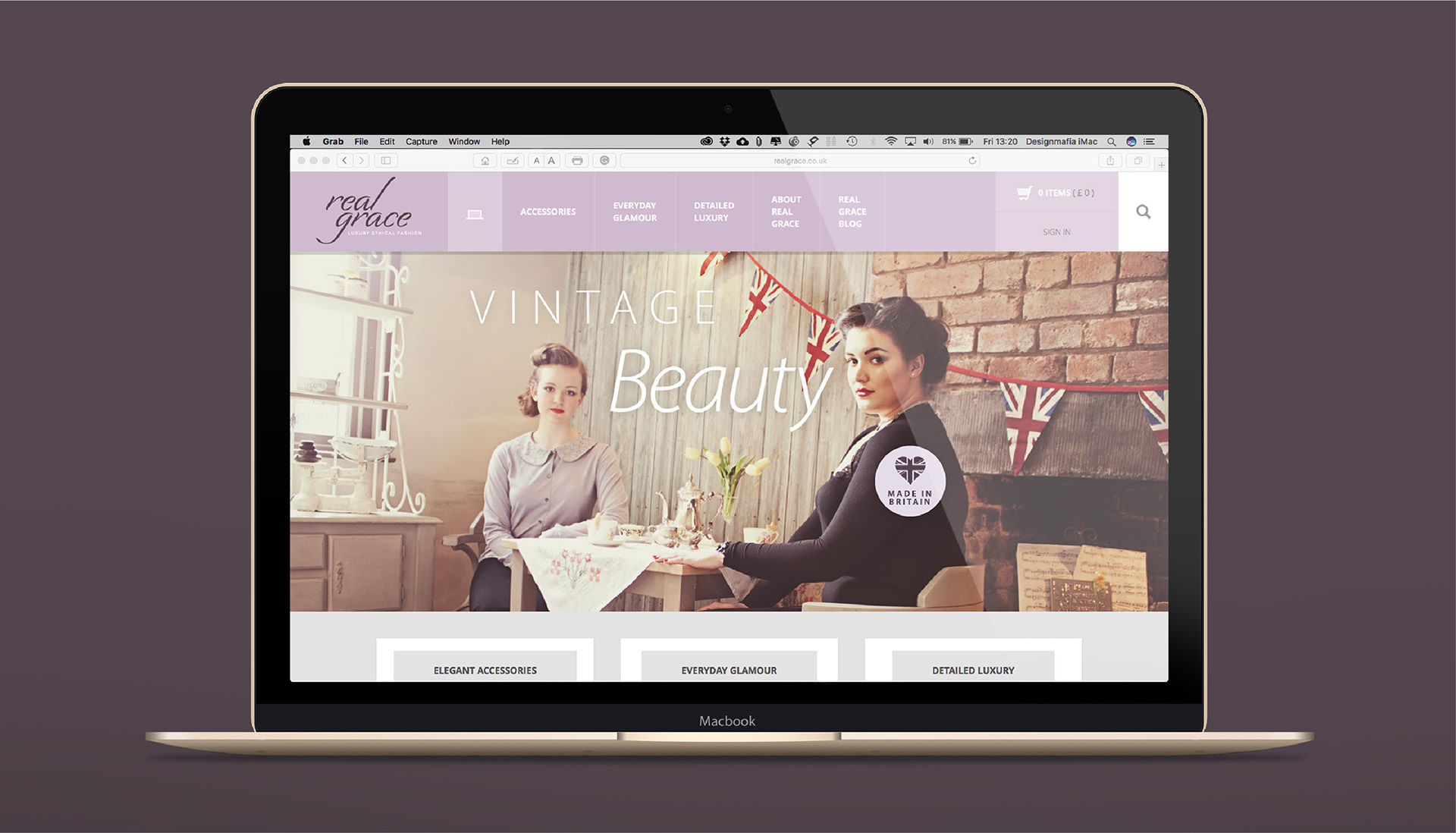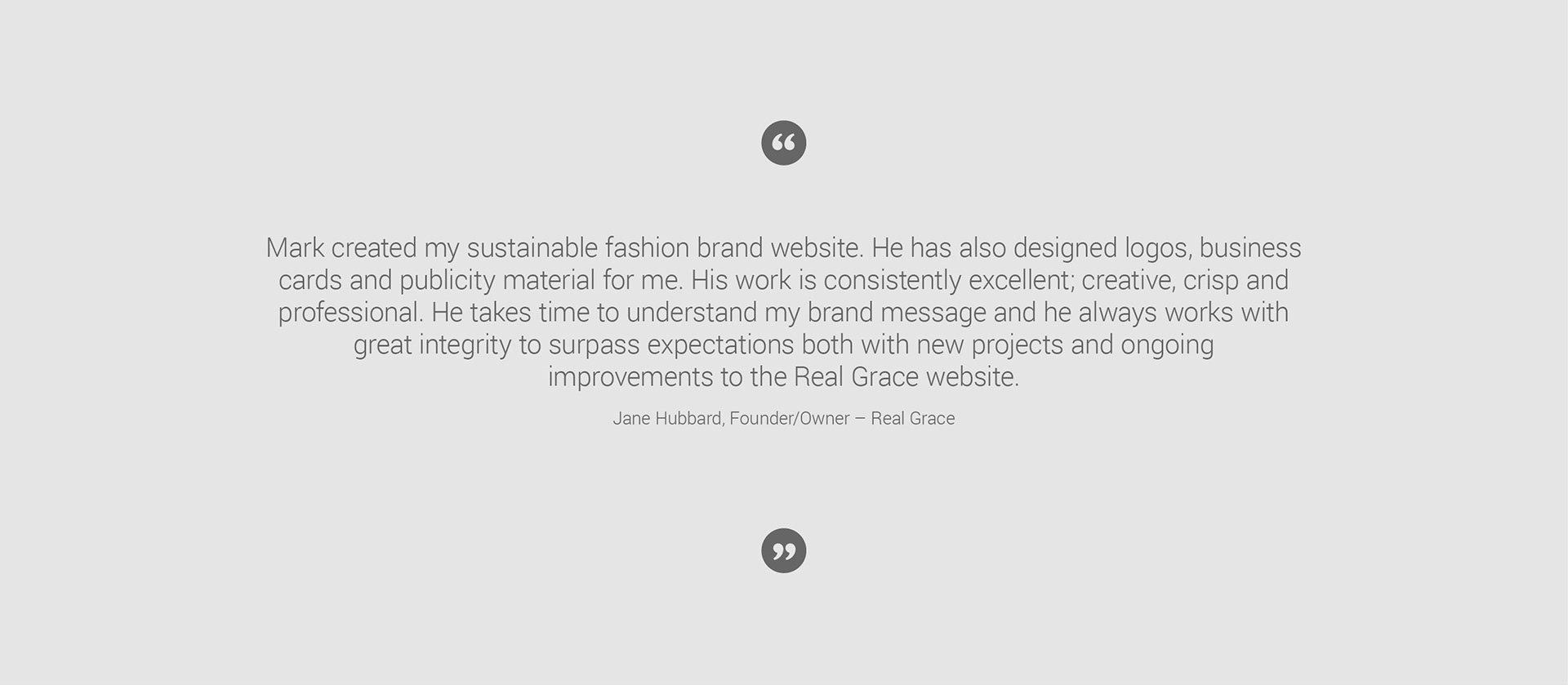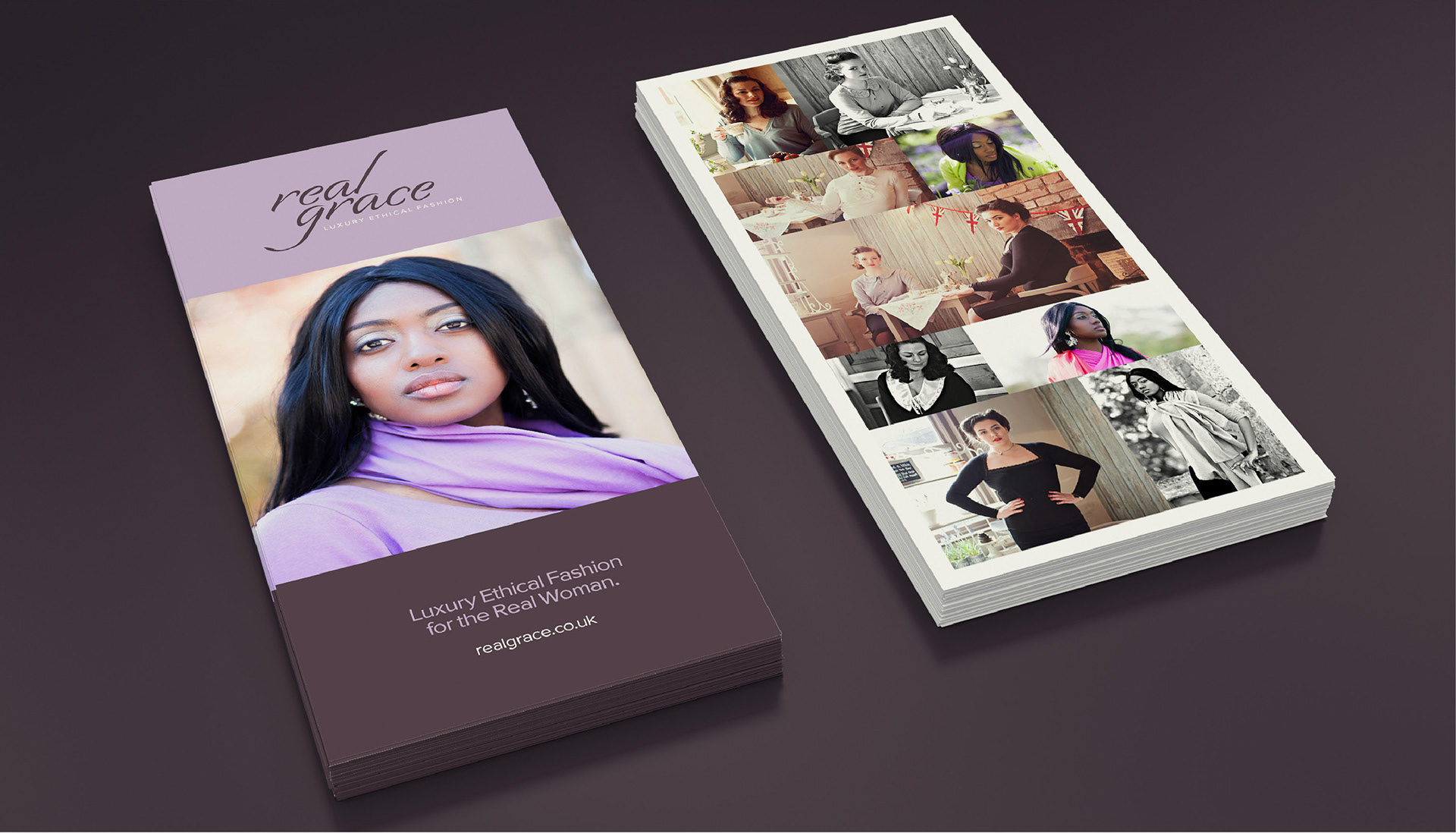 Closing comments
Jane is a fun client to work with, this combined with her strong values, created a project that was a pleasure to work on. I began the project by designing her logo, after that, the 
e-commerce site
and various promotional items followed to tie in with her site launch. It always makes me feel privileged, when I play an important role in the creation of a new brand.